White Stallion Ranch - Horse of the Month
The Horse of the Month is nominated by our guests who have a special place in their heart for one of our horses.
All are invited to vote –  and you may place your vote in the Ballot Box at the Front Desk or e-mail us at info@whitestallion.com.
The winning horse will receive a therapeutic massage and chiropractic adjustment, a bath and a "Carrot Cake" treat of grain and carrots.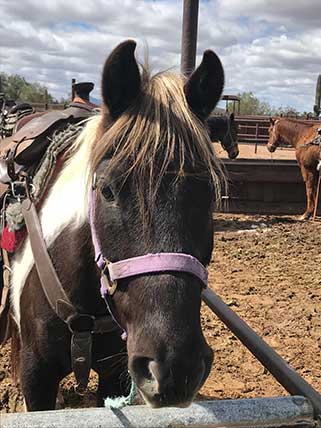 April 2023: Romeo – Brown and white pinto, Breed – Pony of the Americas/ grade. Height 14h. Weight 800lbs.
Laura bought him from a ranch in southern Arizona that was closing down. He had previously been used for ranching and veteran clinics.