White Stallion Ranch - Horse of the Month
The Horse of the Month is nominated by our guests who have a special place in their heart for one of our horses.
All are invited to vote –  and you may place your vote in the Ballot Box at the Front Desk or e-mail us at info@whitestallion.com.
The winning horse will receive a therapeutic massage and chiropractic adjustment, a bath and a "Carrot Cake" treat of grain and carrots.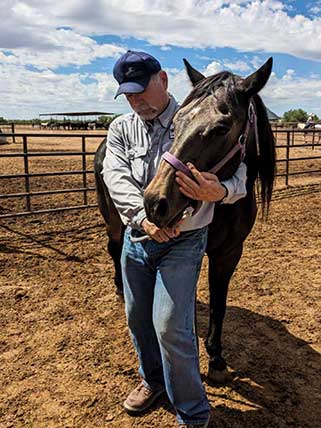 Congratulations! to Amarillo for winning August's 2023 Horse of the Month.
He stands at 15 hands and weighs 1000lbs. He came from a rescue in Southern AZ who saved him from the kill pen.
They started rehabbing him and then sold him to us.
Guest Commits:
He gave a good ride!
He is well-trained and Behaved!
He was my best buddy out on the Trails.
He took care of me out on my rides.