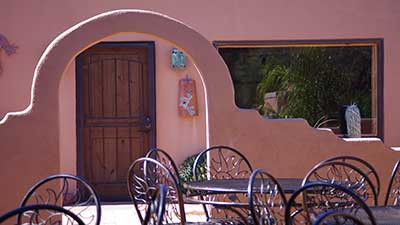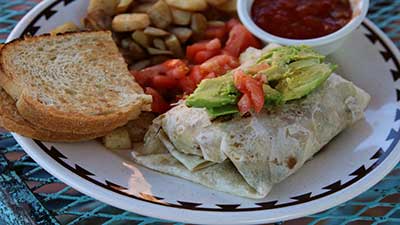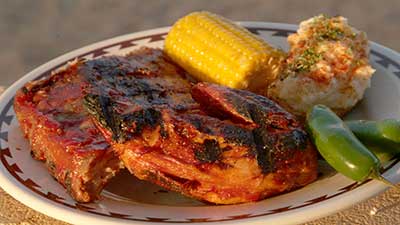 Dude Ranch Dining at White Stallion Ranch
A premium advantage of a vacation at White Stallion Ranch is that we do all the cooking for you. We offer a variety of meal options to please most everyone. We use only the freshest, quality ingredients in our home-style recipes to create flavorful meals just like your Mom used to serve.
All meals and snacks are included in our full American Plan nightly rates, while our limited availability Bed & Breakfast rates ONLY include Breakfast as a full meal and the snacks and drinks available to all guests throughout the day.
Our breakfast includes a cooked-to-order menu as well as an extensive continental buffet. Our daily lunch buffet allows you to dine inside or on the patio with a selection of two entrees, several side dishes and salads, a salad and a sandwich bar. Fresh fruit is always available. Dinner is often a buffet with the main entrees grilled outdoors with a choice of two entrees and an ever-changing variety of side dishes. Delicious dessert options vary nightly.
Snacks are always available, including fresh fruit and our famous homemade trail mix. Coffee, cappuccino, hot chocolate, hot and cold teas and lemonade are available all day.