Getaway Today Package
Travel Package available through December 16, 2023
Includes lodging and breakfast each morning of your stay;
PLUS one ranch activity per person per night booked.
Activities include:
Horseback Riding | Shooting | Archery | E-Biking
Lunch, Dinner and Additional Activities Available for Purchase
NOTE: This Package can only be booked on this website or by phone.
Rates starting at $249 per night*
*Based on double occupancy. Subject to tax and service charge. Rates vary depending on selected dates and room type. Some dates are excluded or subject to a minimum night stay.
**Qualifying activities must be between 1-1.5 hours in length and include horseback riding, e-biking, .22 caliber shooting, black powder shooting and archery. Daily activity schedule varies.
***The Getaway Today Package cannot qualify for the Outdoor Adventure Package. The Outdoor Adventure Package is only available for qualifying stays booked on our Full American Plan Rates.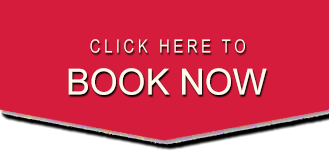 White Stallion Ranch Vacation Specials

Cactus Cowgirls
CACTUS COWGIRLS RIDE AGAIN!
 Dates to Choose From:
Sunday, January 14th – Sunday, January 21st, 2024 (SOLD OUT)
Saturday, February 24th – Saturday, March 2, 2024
Sunday, April 14, 2024 – Saturday 20, 2024
For details follow the arrow below:

Current Ranch Specials
Our ranch adventure vacations offer lodging, meals, amenities and a vast array of ranch activities—from horseback riding to hiking, shooting, rock climbing, fat tire E-bikes and evening entertainment.

White Stallion Ranch - Retreats, Workshops and Clinics
"The Secret and Silent Language of Animals"Doctor Doolittle isn't simply a Disney production and the ability to talk to the animals isn't just a childhood dream. It is a gift bestowed upon us all. The animals are always "talking" and the Animal Communication Dream Retreat is your chance to learn this silent and ultimately secret language ~ a language of love.Over the course of this week-long workshop you will join Anna at the historic and picturesque White Stallion Ranch to explore the many aspects, benefits, roles, and the true power of animal communication.
Your guide to help you stretch your limits through this incredible journey of self-discovery is none other than internationally renowned natural horsewoman, equine linguist, animal communicator, Holy-Fire Reiki Master, and founder of Reach Out to Horses, Anna Twinney.For almost 2 decades Anna has helped thousands of animals of all species and their human companions. She has been sought out by zoos, sanctuaries, rescues, and people from all walks of life, including celebrity horsemen and women, the medical and veterinarian communities alike. Anna became known for the many hats she would wear and her ability to connect with all species as a trustworthy linguist, behaviorist, medical intuitive, healer, mediator, life and business coach, minister and medium.
With close to 10,000 consultations and over 200 hours of educational materials, the Ultimate Animal Communication Mentorship Course was launched, and with it, the Anna Twinney Academy of Animal Linguistics™. Whether it be through private sessions, live and online classes, or her Animal Communication Mentorship program, her message of giving a voice to the voiceless has been heard on almost every continent. Anna's practice and her classes are founded in her ability to and the importance of relating specific, verifiable, and extremely helpful information."We experienced a communication with Anna, and it was amazing what she came up with!" ~ Frank Bell, Horse WhispererAnna will show you how to thread your own gifts into this new talent, overcome personal and natural obstacles, and bring in your past to nurture your own special gifts.
You will also discover ways to enhance your own intuition, to make your connection clearer, and where personal memories and imagination fit into animal communication.Through lectures, stories, advice, exploration of pendulums, essential oils, muscle testing, sway-testing, her proprietary, life-changing "Love Lessons", a live session and potentially her unique equine life-coaching,
Anna will show you how to be an accurate and reliable communicator. Whether this is the beginning of a new journey, you are seeking answers to questions having reached a roadblock, or you are professional looking to take your skills to the next level, with Anna's natural style of teaching you will see how possible the impossible really is. By morning you discover a new paradigm as you create a new "you" and a new "normal" by afternoon you may choose to relax by the pool, join one of the many extraordinary dessert rides or participate in the ranch activities. "She would tell people things about their animals, that she has no way of knowing"   – Laura True, White Stallion Ranch Animal Communication isn't just talking with your animals, it is the art of knowing how to settle a skeptical mind, put an animal at ease, respect these loyal companions, build trust, reach an animal on the other side, and more. It is about creating the connection, giving a voice, and holding a conversation. It is the art of establishing the character and the needs of the animal, reading between the lines, creating a natural flow, and thus, a true conversation.Begin your journey, hear the voices of your animals, and take it home to create a whole new, deeper relationship with all your companions.
Be sure to visit – 101 Things To Do With Your Horse with Anna Twinney Further Bio:In 1997 Anna followed the call of the horses and was eventually recognized as one of the top 5% in her field as a natural horsewoman. She became the first head instructor and board member of the Monty Roberts International Learning Center, opening doors for thousands of national and international students to the world of natural horsemanship. Her love and connection to the animal kingdom inspired Anna to expand her work from Natural Horsemanship to animal communication with all species.
Now, along with her work as an Animal Communicator, her company, Reach Out to Horses, leads the horse whispering movement into the next generation incorporating telepathy and energy work as integral parts of her methodology.Anna has authored two books and is a regular contributor to a variety of national and international magazines, publications, and websites including Equine Wellness, Holistic Horse and Natural Horse, just to name a few.She has launched over a dozen educational programs including Animal Communication: The Journey Within and the original Reiki: Energy Healing for Horses. Her work can be seen on international TV, video streaming services, and on her own YouTube channel – YouTube.com/ReachOutToHorses. Anna has been featured on U.S. and international television, radio and internet programs, including Chinese State TV, FEI TV, Martha Stewart's Living, the BBC fly on the wall documentary Living in the Sun and the French TV Program, Echappées Belles.
Cost is:
Single: $3,211 incl pp ($2582.95++)
Double: $2,969 incl pp ($2388.29++)
Price includes lodging, meals, workshop, riding, ranch activities, airport transfers from Tucson, tax and service charge.
50% deposit is required to reserve your place at the ranch
Riding and relationship at a whole new level!
What if… 
You could move from compliance and control to communication and confidence in your riding?
You had a willing partner instead of a horse forced into submission?
You could gain a competitive edge with an equine partner who wants to win as much as you?
"Anna is one of the most gifted horse trainers I have ever met. Not only does she get great results with the horses whom she works with, she is also able to transfer and teach her ideas and knowledge in a clear way to spectators of all ages."
– Vanessa Somers, CEO and Founder of Horse Lifestyle
If you have been searching for a more evolved method of training, if you want to take your skills and your relationship with your horse to a deeper level, you have come to the right place.
Take this special time, learn to listen to nature, to its messages and lessons.  
Learn to hear the whispers of the horse.
Call White Stallion Ranch to make your reservation. If you would like more information about the clinic contact Reach Out To Horses.
Pricing
Single:  $2,768 inclusive
Double:  $2,545 per person sharing a double inclusive
Rates are inclusive of tax and service charge.
 50% deposit is required to reserve your spot.
Join Cathy Woods, Creator of Body, Mind, Equine TM, Author of Yoga for Riders, and international presenter for a meaningful, all-inclusive retreat experience at White Stallion Ranch.
In this 3-night women's empowerment retreat, participants will learn mindfulness techniques to use around horses and in everyday life, along with yoga postures and principles to improve horsemanship from ground to saddle; all while embracing and exploring The Spirit of The Cowgirl and how to harness that spirit in daily life.
Heart-connect with yourself, with horses, and with the world around you more deeply. Enrich your life with this supportive retreat experience, taking home new tools to incorporate into your horsemanship and into daily living.
Any level of yoga or riding experience is welcome, and remember, those who embrace the Cowgirl Spirit come in all shapes, sizes, and ages and come from all walks of life so come as you are!
Cathy is a longtime retreat leader and creates a safe, supportive, non-competitive environment for retreat participants to feel fully comfortable being their authentic selves!
About Cathy https://cathywoodsyoga.com/
On Sunday afternoon: After check-in, the program begins with a meet and greet and orientation along with gentle yoga to work out the travel kinks.
Each morning begins with a guided meditation, a yoga for riders class, and a deep relaxation experience, followed by a Body, Mind, Equine workshop topic; such as The Parallels of Yoga & Horsemanship, Breath-work for riders, and discussions about the cowgirl spirit.
On Monday & Tuesday, time will be spent in the arena with horses doing un-mounted and mounted exercises from Cathy's Body, Mind, Equine curriculum. Additionally, Monday and Tuesday will include trail rides on seasoned, gentle ranch horses.
There are rides that stay at a walk and rides that pick up the pace with some loping.  Some of the rides stay on the flats and others head up into the mountain for a more stunning view of the area.
Guests will also get to spend time with horses during a relaxing Mindful Equine Grooming session.
Wednesday morning will conclude after yoga with a closing session of the program.
*Note: This is a sample itinerary and is subject to slight changes.
About the ranch: White Stallion Ranch is a family-owned guest ranch with the amenities of a fine resort. Immerse yourself in the serenity of nature while riding through the unspoiled Sonoran desert.    Your spacious, well-appointed room is the perfect spot to unwind after a busy day of activities.  All of your meals are prepared daily by our professional ranch chef and offer a variety of choices.  White Stallion Ranch is listed in USA Today 10Best Readers' Choice Award – Best Dude Ranch 2023 and Trip Advisors' #1 property of 140 hotels in Tucson for 9 consecutive years.
In addition to horseback riding, you can enjoy a spin on the fat-tire e-bikes, do some target shooting or archery, or test your physical strength on our professional rock-climbing course. There is also a spa for some self-indulgence with a massage, body treatment, or facial. Spa services are not included in your package. Experience all Cathy's retreat has to offer while being pampered in the comfort of White Stallion Ranch.
Retreat Cost: 
Single:  $2,075
Double:  $1,625
Prices include lodging, all meals, ranch activities, airport transfers from Tucson, tax and 15% service charge, and Cathy Wood's Body, Mind Equine Retreat.